London Built Environment is the only independent business network exclusively for professionals working within London's property industries. We run regular evening networking events in Central London dealing with residential, commercial and the public sector.

"We have been to a number of London Build Environment events and they are always well attended with the some of best of the London property scene."
Chris Taylor, Aqua Financial Solutions

All our events are friendly, casual and informal.


NO Speeches or Talks
NO Membership Fees
NO Sales Presentations
Come along and join us to talk property, make new contacts and seek out fresh business leads in a very relaxed atmosphere.

Our wide selection of attendees include:
Security
Accountants
Marketing
Storage
AV Systems
Lettings Agencies
Facilities management
Environment
Valuation
Property management
Our Next Event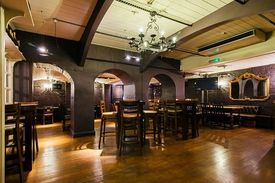 West End & Mayfair Group
18:00-21:00 Tue 7 Feb 2023
The King's Head Mayfair
10 Stafford St, Greater, London W1S 4RX

Places are strictly limited, reserve yours today
Book Your Ticket Now!